AdLib Recurring & Upcoming Programs
We update this post weekly to reflect upcoming & recurring programs that would normally be found in our emailed newsletter AdLib.
Next Week's Special Programs
Take Home Kit: PEEPs Playdough
The Next Big Thing Book Club
Thursday, April 15, 6 pm
Zoom Virtual Meeting
Have you been stuck in a rut reading all the same authors? Let us introduce you to new voices!  The Next Big Thing book club is an adult book club that reads debut titles by fresh, new authors.
Meets on the third Thursday of every month at 6 pm. Contact Beverly Michaels at bmichaels@ccls.org with any questions.
New Waves
by Kevin Nguyen
 Physical Book
 eBook
 Digital Audiobook
Science Book Discussion Group
Thursday, April 15, 7:15 pm
Zoom Virtual Meeting
The Science Book Discussion Group meets on the third Thursday of each month. While the library is unable to host in-person programs, this group will meet via zoom at 7:15 pm.
Kindred: Neanderthal Life, Love, Death & Art
by Rebecca Wragg Sykes
See upcoming Science Book Discussion Group Titles
New members are always welcome. Please contact Valerie Green at vgreen@ccls.org if you have any questions.
Friday, April 16, 4:30 pm
For ages 7-12.
Join us for a few rounds of BINGO. We will meet on Zoom & use a virtual BINGO card to play. The virtual card requires a second device. If you do not have a second device you can play using a printout or draw the card on paper.
Monday, April 19, 4:30 pm
Children ages 7-12 join us for a hand sewing program.
Recurring Programs
Instagram LIVE Storytimes
Mondays, 10:30 am with Miss Angie
Wednesdays, 10:30 am with Miss Stephanie
Visit Instagram @TPLChildren & @PaoliLibrary for fun storytimes with your favorite librarians! Hear stories & sing songs live with Miss Angie & Miss Stephanie or watch it for 24 hours via IGTV.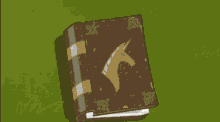 Family Storytimes via Zoom
Tuesdays, 11 am with Miss Angie (Register for January sessions)
Thursdays, 11 am with Miss Stephanie (Register weekly via the calendar)
Zoom on over to hang out with your favorite librarians for songs, stories, shakers & fun!
Participants are welcome to turn cameras on so that your little one can see the other attendees & themselves!
Journaling Together for Teens
Mondays – Thursdays, 4:30 – 5:30 pm
Our journaling group is now accepting new members. Each day we spend time journaling, reading out loud (your work, something literary or something for school) & enjoying casual conversation.
If you are looking for a friendly group that is low commitment (attend when you're free), write to Laure at LDOAN@CCLS.ORG for an invite to the group.
One-on-One Tech Help Sessions
Schedule for virtual tech help sessions:
Tuesdays @ 1:00 pm
Thursday @ 1:00 pm
Saturdays @ 4:00 pm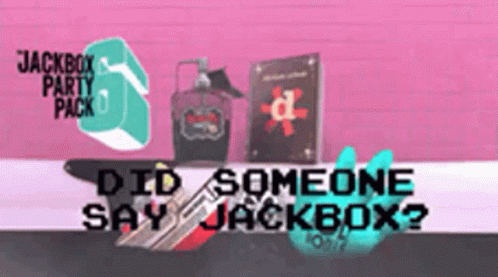 Teen Game Night with Nick
Most Fridays, 8 pm
Nick runs a fun Jackbox game night for teens! No experience necessary.
To join the group, email Laurie at LDOAN@CCLS.ORG
Roundtable Discussions: Current Events for Teens
Most Fridays, 9 pm
We invite teens to meet weekly for discussions on topics we choose as a group.
To join the group, email Laurie at LDOAN@CCLS.ORG
Zen Meditation
Saturdays, 9:45 am with Ying
Zoom Virtual Meeting
Join Ying for this practitioner-led class for those interested in exploring Zen practice.
Are you joining from a smart phone or tablet? The meeting ID is 826 7354 5625 & the pass code is 881074.
Join on Zoom
Most Saturdays, 7 pm
via Zoom Webinar
Quiz Master Zoey wants to know if you have what it takes to be the champ?! Questions will be streamed through a free live webinar & players will answer using Kahoot on their smartphones. Questions are designed for adults, but families are more than welcome to play.
Please note: a smart phone is recommended to play trivia with Kahoot.
Daily & At Your Own Speed
Family Trivia
Looking for a quick game to play with the whole family? Want to challenge your friends virtually? Each Sunday at 1 pm we post a new Kahoot! quiz with a differnt theme. You can find the link & PIN on our Facebook page (@TPLChildren) & the game is playable for a whole week.
Once it's over, we post the winners! If you have a request for a new Kahoot! theme, please email Miss Michele & she'll alert you when your suggested Kahoot! trivia is ready.
Watch Previous Programs
Our YouTube channel is your gateway to many great programs for all ages! Make sure you're checking out our YouTube page regularly to watch the programs you may have missed.