AdLib Recurring & Upcoming Programs
We update this post weekly to reflect upcoming & recurring programs that would normally be found in our emailed newsletter AdLib.
Next Week's Special Programs
Board of Trustees Meeting
Thursday, December 9, 7:30 pm
This meeting will be conducted in person & via Zoom.
For those joining the meeting with a PC, Mac, or using the Zoom app on a personal device, when the meeting is opened to public comment, use the "Raise Hand" option should you want to comment audibly. When you are selected to comment, we will state your name & un-mute you so you can speak. Briefly state your name and comment/item of concern. For those joining the meeting by phone, the meeting facilitator when un-mute you and ask if you wish to comment.
The Libraries are not liable for any computer security problems that participants may experience.
Public comment should be short and concise and limited to general matters of concern and items on the agenda. Public comment will be limited to 3 minutes.
Main Line Genealogy Club
Thursday, December 9, 1 pm
Come along as Mary Kircher Roddy explains how to "Family Browse"– navigating those unindexed images on FamilySearch.org.
FamilySearch.org has millions of images on its website, many of which are unindexed & not searchable. If you know how to get into the catalog & browse around, you can find images of birth & death certificates, naturalization papers, deeds, wills, estate inventories & more. FamilySearch is adding more & more such images every month.  To take advantage of this ever-increasing bounty, it's important to know how to find these types of records.
Mary Kircher Roddy, Certified Genealogist, is also a Certified Public Accountant. She lectures in Washington State & across the US & is a regular presenter for LegacyFamilyTree Webinars.  She has written for Internet Genealogy, NGS Magazine, FGS Forum, Family Chronicle & The National Genealogical Society Quarterly & numerous society publications. Mary currently serves as Treasurer for the Association of Professional Genealogists.  She is also a trustee of the Board for Certification of Genealogists.  You can read more about her at MKR Genealogy.
Virtual Help Desk open at 12:30!!
PLEASE NOTE:
This is a Zoom Meeting handled by the Main Line Geneaology Club. To register, you must sign up for the Club Email List. The library is not responsible for how the Main Line Geneaology Club uses their mailing list.
Sign up for the mailing list: www.mainlinegenealogy.org/contact-us
$5 suggested contribution.
Let's Make a Geode
Friday, December 10, 4:30 pm
Recommended for ages 7 to 12: Science time! We are going to perform an experiment to grow our own geode.
Materials needed: 3 eggs, water, salt, baking soda, white sugar, hot water, food coloring, & a cupcake tin.
Adult Craft Night
Friday, December 10, 6 pm
Join the library to celebrate Winter with 2 crafting projects! The first project will be a mini ombre wall hanging. The second project will be clothespin snowflakes, which you can use as hanging ornaments.
Supplies will be provided by the library through contactless pick up. Participants MUST be able to pick up the crafting kit at Tredyffrin Public Library or Paoli Library between Friday, December 3rd and December 10th.
Registration is required. The Zoom Meeting link will be provided after successful registration.
Contact Zoey Mills at zmills@ccls.org with questions.
Demystifying Social Media
Monday, December 13, 7 pm
Want to connect with friends and family over social media? Join the library to learn more about the three major social media platforms. This program will cover the basics of social media, including Facebook, Instagram, and Twitter. Please note: Basic smart phone and computer skills are required for this class.
Virtual Write Along
Tuesday, December 14, 6 pm
Do you need an hour to focus on writing your poetry, novel, or screenplay? This program allows you to write "with" others while listening to classical music or ambient sounds. No experience or sharing required; just use this time to feel accountable to yourself for exploring your creative side.
Contact Kate Shaw at kshaw@ccls.org with questions.
Zooming into Storytime
Wednesday, December 15, 10:30 am
For ages birth to 5: Stories, songs, and fun on zoom with Miss Stephanie!
Language Learning @ the Library
Wednesday, December 15, 7 pm
December is Learn a World Language Month! Join the library to discover all of the free resources and services offered at the library that can aid in your goal of learning a new language!
Recurring Programs
One-on-One Tech Help
Wednesdays, 10 am & every other Friday, 4 pm
Tech Help Guidelines
The objective of tech sessions is to teach patrons the skills they need to successfully and independently navigate their technology needs.
To protect the library and the patron, tech sessions cannot include private information, such as confidential emails, financial or medical information, employment records, social security numbers or topics deemed sensitive by library staff. As per our Reference Service Policy, library staff will not provide or offer advice, interpretation, recommendation, opinion or personal experience. Resources on specialized topics (e.g., legal, medical, financial, political, or religious) may be provided, however specifics will not be discussed.
Tech sessions are provided based on the availability of library staff and may be limited in terms of length. Appointments should be scheduled via the appointment sign-up option at ccls.libcal.com and limited to 2 times per month to provide opportunities for other patrons to take advantage of the service.
Schedule a one-on-one session tailored to your needs with Zoey, the Adult Programming & Community Outreach Librarian. Please note: the tech help sessions will be scheduled via Zoom, Google Hangouts, or Skype. Phone call sessions are limited, email Zoey to schedule a phone one-on-one tech session.
Schedule for virtual tech help sessions:
Wednesday's @ 10:00 a.m.
Every other Friday @ 4:00 p.m.
Schedule by clicking this link.
These times don't work for you? Email Zoey to find a more convenient time.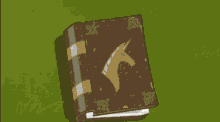 Family Storytimes via Zoom
Wednesdays, 10:30 am with Miss Stephanie
Zoom on over to hang out with your favorite librarians for songs, stories, shakers & fun!
Participants are welcome to turn cameras on so that your little one can see the other attendees & themselves!
Journaling Together for Teens
Mondays – Thursdays, 4:30 – 5:30 pm
Our journaling group is now accepting new members. Each day we spend time journaling, reading out loud (your work, something literary or something for school) & enjoying casual conversation.
If you are looking for a friendly group that is low commitment (attend when you're free), write to Laure at LDOAN@CCLS.ORG for an invite to the group.
Weekly Writer's Group
Thursdays, 12:30 – 2:30 pm
The Paoli Writer's Group is back . . . virtually. Join anytime between 12:30 & 2:30 each Thursday for discussion, writing prompts, critique & more.
Contact Beverly Michaels at bmichaels@ccls.org with questions.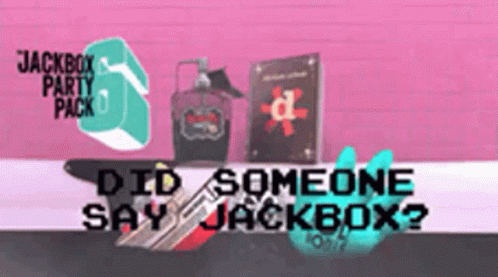 Teen Game Night with Nick
Most Fridays, 8 pm
Nick runs a fun Jackbox game night for teens! No experience necessary.
To join the group, email Laurie at LDOAN@CCLS.ORG
Roundtable Discussions: Current Events for Teens
Most Fridays, 9 pm
We invite teens to meet weekly for discussions on topics we choose as a group.
To join the group, email Laurie at LDOAN@CCLS.ORG
Zen Meditation
Saturdays, 9:45 am with Ying
Zoom Virtual Meeting
Join Ying for this practitioner-led class for those interested in exploring Zen practice.
Are you joining from a smart phone or tablet? The meeting ID is 849 9559 1827 & the pass code is 857104.
Questions should be directed to Ying at yingcns@gmail.com.
Join on Zoom
Watch Previous Programs
Our YouTube channel is your gateway to many great programs for all ages! Make sure you're checking out our YouTube page regularly to watch the programs you may have missed.