AdLib Recurring & Upcoming Programs
We update this post weekly to reflect upcoming & recurring programs that would normally be found in our emailed newsletter AdLib.
Welcome 2022!
Next Week's Special Programs
Grab & Go: Wooden Birdhouse Kit
Pickups begin Thursday, January 6
Pickups at Tredyffrin Public Library
AGES 9-12. This a Grab& Go Kit, to be completed independently at home in your own time — there is no live program associated with this project.
Register to pick up a Wodden Birdhouse Kit to assemble and decorate. Supplies will include precut wood pieces, a hook, a paint sponge, and instructions. Registration begins Thursday, December 30. One kit per registration; if you need more than one, please register each child separately. Kits are limited, so please register only if you will be able to pick up your kit between January 6 and 13.
Contact Michele Bolay at mbolay@ccls.org with questions.
Zooming into Storytime
Thursday, January 6, 10:30 am
For ages birth to 5: Stories, songs & fun on zoom with Miss Stephanie!
Bone Detectives with the Mütter Museum
Thursday, January 6, 7 pm
What happens when a skeleton is discovered? How do scientists use bones to solve crimes? With the library and the Mütter Museum, you will learn about the role of forensic anthropology in criminal investigation, and what can be learned from examining skeletal remains.
Virtual Trivia Night
Friday, January 7, 7 pm
The family is invited to join Quizmaster Kate for a fun evening of trivia using Zoom Webinar & Kahoot! Download the Kahoot app to your device or visit kahoot.it in your browser. Register in advance by clicking the link provided. After registering, you will receive a confirmation email containing information about joining the webinar.
Please note: We recommend 2 devices to participate– 1 device to watch the question stream & 1 device to answer the trivia questions. You can download the app (iOS store or Android) or visit kahoot.it in your smart phone browser.
Contact Kate Shaw at kshaw@ccls.org with questions.
Mystery Book Club
Monday, January 10, 11 am
The Mystery Book Club will meet at 11 am on the second Monday of each month, currently meeting via zoom.
Read any title that meets the topic. Share your reading & learn about other titles.
This month's topic is Forensic Anthropologists.
Suggested authors include:

Aaron Elkin
Ellie Griffiths
Kathy Reich
Contact Beverly Michaels at bmichaels@ccls.org with questions.
AGES 8-12. Make It Mini is a monthly program where we will construct mini versions of art and craft projects. Participants may then also submit their work for the Mini Art Show library display throughout the month of April (all work will be returned after the show).
THIS MONTH: Mini origami paper sculptures. This is a virtual class via Zoom geared toward beginner and intermediate students, but experienced folders are also welcome to register and share their tips. You will be able to pick up a supply kit prior to the program. Registration begins Tuesday, December 28.
Virtual Write Along
Tuesday, January 11, 6 pm
Do you need an hour to focus on writing your poetry, novel, or screenplay? This program allows you to write "with" others while listening to classical music or ambient sounds. No experience or sharing required; just use this time to feel accountable to yourself for exploring your creative side.
Contact Kate Shaw at kshaw@ccls.org with questions.
Wood Basics
3 Part Series starting Tuesday, January 11, 7 pm
Learn the basics of Microsoft Word during this 3-part program series. The skills covered in this webinar will include understanding the title & ribbon bar, text formatting & editing, inserting lists, charts, & photos & utilizing templates.
Pokémon Escape Room
Wednesday, January 12,
Escape from a virtual Pokémon themed escape room! Open to all ages, but puzzles were designed for adults. Anyone under the age of 18 must be accompanied by an adult. 
The virtual escape room will occur over Zoom meetings– cameras and microphones must be enabled in order for conducive communication between group members!
Only 5 individuals, or computers, are allowed within each group! Registration is required– the information to the Zoom meeting will be emailed the day of, so be sure to enter your current email address while registering. Families or friend groups interested in playing MUST register EACH, INDIVIDUAL computer in use. More than one player can be on one screen at a time, or if players are using the same screen for Zoom, you only need to register as one player. Open to all ages, but puzzles were designed for adults. Anyone under the age of 18 must be accompanied by an adult.
Recurring Programs
One-on-One Tech Help
Wednesdays, 10 am & every other Friday, 4 pm
Tech Help Guidelines
The objective of tech sessions is to teach patrons the skills they need to successfully and independently navigate their technology needs.
To protect the library and the patron, tech sessions cannot include private information, such as confidential emails, financial or medical information, employment records, social security numbers or topics deemed sensitive by library staff. As per our Reference Service Policy, library staff will not provide or offer advice, interpretation, recommendation, opinion or personal experience. Resources on specialized topics (e.g., legal, medical, financial, political, or religious) may be provided, however specifics will not be discussed.
Tech sessions are provided based on the availability of library staff and may be limited in terms of length. Appointments should be scheduled via the appointment sign-up option at ccls.libcal.com and limited to 2 times per month to provide opportunities for other patrons to take advantage of the service.
Schedule a one-on-one session tailored to your needs with Zoey, the Adult Programming & Community Outreach Librarian. Please note: the tech help sessions will be scheduled via Zoom, Google Hangouts, or Skype. Phone call sessions are limited, email Zoey to schedule a phone one-on-one tech session.
Schedule for virtual tech help sessions:
Wednesday's @ 10:00 a.m.
Every other Friday @ 4:00 p.m.
Schedule by clicking this link.
These times don't work for you? Email Zoey to find a more convenient time.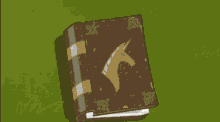 Family Storytimes via Zoom
Wednesdays, 10:30 am with Miss Stephanie
Zoom on over to hang out with your favorite librarians for songs, stories, shakers & fun!
Participants are welcome to turn cameras on so that your little one can see the other attendees & themselves!
Journaling Together for Teens
Mondays – Thursdays, 4:30 – 5:30 pm
Our journaling group is now accepting new members. Each day we spend time journaling, reading out loud (your work, something literary or something for school) & enjoying casual conversation.
If you are looking for a friendly group that is low commitment (attend when you're free), write to Laure at LDOAN@CCLS.ORG for an invite to the group.
Weekly Writer's Group
Thursdays, 12:30 – 2:30 pm
The Paoli Writer's Group is back . . . virtually. Join anytime between 12:30 & 2:30 each Thursday for discussion, writing prompts, critique & more.
Contact Beverly Michaels at bmichaels@ccls.org with questions.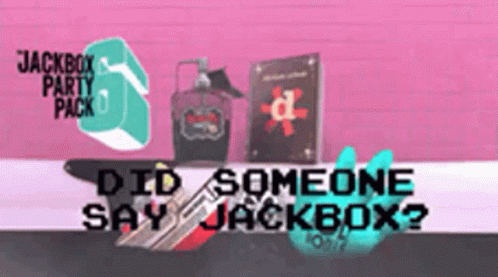 Teen Game Night with Nick
Most Fridays, 8 pm
Nick runs a fun Jackbox game night for teens! No experience necessary.
To join the group, email Laurie at LDOAN@CCLS.ORG
Roundtable Discussions: Current Events for Teens
Most Fridays, 9 pm
We invite teens to meet weekly for discussions on topics we choose as a group.
To join the group, email Laurie at LDOAN@CCLS.ORG
Zen Meditation
Saturdays, 9:45 am with Ying
Zoom Virtual Meeting
Join Ying for this practitioner-led class for those interested in exploring Zen practice.
Are you joining from a smart phone or tablet? The meeting ID is 849 9559 1827 & the pass code is 857104.
Questions should be directed to Ying at yingcns@gmail.com.
Join on Zoom
Watch Previous Programs
Our YouTube channel is your gateway to many great programs for all ages! Make sure you're checking out our YouTube page regularly to watch the programs you may have missed.