AdLib Recurring & Upcoming Programs
We update this post weekly to reflect upcoming & recurring programs that would normally be found in our emailed newsletter AdLib.
Next Week's Special Programs
Take Home Kit: Tornado in a Jar
Pickups start Thursday, May 13
For ages 4 and up: Make and observe your very own tornado! Supplies are simple. Today is the first day to pick up this kit. While supplies last!
Understanding & Demystifying College Admissions
SUCCESSIVE MONDAYS, May 3, 10, 17 & 24, 7-8:30 pm
Zoom Webinar
What does the college admissions landscape look like today? How can you match interests, abilities, values & karma with the right college? How does a college admissions committee operate & for what are they really looking? What are the current trends in college admissions? Does test optional really mean test optional? Most importantly, just how are you supposed to pay for it all…?
Join Workshop Leader Cigus Vanni on Zoom!
Students & Parents welcome!! Each individual session covers different topics though the workshops are meant to be experienced as a series—log in to one, log in to all!
*Sessions are sponsored by The Tredyffrin Township Libraries & are intended to augment— rather than supplant or substitute for—high school counseling efforts
Contact Cigus Vanni at cigus@cigus.net to register & obtain the link
(session limited to a maximum of 100 participants)
Weaving for Kids
Monday, May 17, 4:30 – 5:30 pm
Children ages 7-12 join us for a hand sewing/weaving program. This month we will be practicing our skills by creating a nature weaving project. We will provide the sticks for the frame and yarn to connect the sticks. You will need to collect items from nature to complete the project. A day or two before the event go outside and collect long grasses, leaves, flowers, pine needles, anything you think might be fun and interesting to weave in and out of yarn,
If you would like a free kit for this class please make sure to hit YES for the questions about picking up a kit. You will receive an email when your kit is ready. Emails will start being sent 5/1. Please wait until you receive your email before you come to pick uo a kit, Each kit will have a name on it. Please only take your kit. The kits will be located in a bin outside Tredyffrin Public Library near the contactless pickup shelf.
Registration ends 1 day before the program begins.
Contact Angie Andre at aandre@ccls.org with questions.
Election Day
Tuesday, May 18
Tredyffrin Public Library is a polling location. Please wear masks when you come to vote.
Open Minds Book Group
Tuesday, May 18, 2 pm
Open Minds meets monthly on the 2nd Tuesday at 2 pm. New Members are always welcome. Contact Gretchen Chamberlin at gchamberlin@ccls.org with questions.
This month's selection:
Homeland Elegies
by Ayad Akhtar
Physical Book
Audiobook on CD
 eBook
 Digital Audiobook
Read It & Steep Book Club
Tuesday, May 18, 7 pm
Recurring Programs
Instagram LIVE Storytimes
Mondays, 10:30 am with Miss Angie
Wednesdays, 10:30 am with Miss Stephanie
Visit Instagram @TPLChildren & @PaoliLibrary for fun storytimes with your favorite librarians! Hear stories & sing songs live with Miss Angie & Miss Stephanie or watch it for 24 hours via IGTV.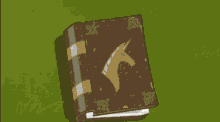 Family Storytimes via Zoom
Tuesdays, 11 am with Miss Angie (Register for May sessions)
Thursdays, 11 am with Miss Stephanie (Register weekly via the calendar)
Zoom on over to hang out with your favorite librarians for songs, stories, shakers & fun!
Participants are welcome to turn cameras on so that your little one can see the other attendees & themselves!
Journaling Together for Teens
Mondays – Thursdays, 4:30 – 5:30 pm
Our journaling group is now accepting new members. Each day we spend time journaling, reading out loud (your work, something literary or something for school) & enjoying casual conversation.
If you are looking for a friendly group that is low commitment (attend when you're free), write to Laure at LDOAN@CCLS.ORG for an invite to the group.
Weekly Writer's Group
Thursdays, 12:30 – 2:30 pm
The Paoli Writer's Group is back . . . virtually. Join anytime between 12:30 & 2:30 each Thursday for discussion, writing prompts, critique & more.
Contact Beverly Michaels at bmichaels@ccls.org with questions.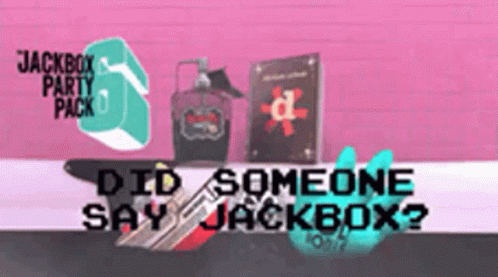 Teen Game Night with Nick
Most Fridays, 8 pm
Nick runs a fun Jackbox game night for teens! No experience necessary.
To join the group, email Laurie at LDOAN@CCLS.ORG
Roundtable Discussions: Current Events for Teens
Most Fridays, 9 pm
We invite teens to meet weekly for discussions on topics we choose as a group.
To join the group, email Laurie at LDOAN@CCLS.ORG
Zen Meditation
Saturdays, 9:45 am with Ying
Zoom Virtual Meeting
Join Ying for this practitioner-led class for those interested in exploring Zen practice.
Are you joining from a smart phone or tablet? The meeting ID is 826 7354 5625 & the pass code is 881074.
Join on Zoom
Virtual Trivia Nights
Most Saturdays, 7 pm
via Zoom Webinar
Quizmaster Kate wants to know if you have what it takes to be the champ?! Questions will be streamed through a free live webinar & players will answer using Kahoot on their smartphones. Questions are designed for adults, but families are more than welcome to play.
Please note: a smart phone is recommended to play trivia with Kahoot.
Watch Previous Programs
Our YouTube channel is your gateway to many great programs for all ages! Make sure you're checking out our YouTube page regularly to watch the programs you may have missed.