AdLib Recurring & Upcoming Programs
We update this post weekly to reflect upcoming & recurring programs that would normally be found in our emailed newsletter AdLib.
Next Week's Special Programs
Arbo-READ-um Final Discussion & Tour
Thursday, July 29, 6 pm
Onsite at Jenkins Arboretum & Gardens
Join other readers for a talk and a walk! Engage with library staff in a final discussion of Doug Bierend's In Search of Mycotopia: Citizen Science, Fungi Fanatics & the Untapped Potential of Mushrooms. Enjoy a fungi-focused tour of the grounds with Jenkins' Hort staff.
Please note, this is an outdoor event with an indoor inclement weather space – registration is limited.
DIY Lip Scrub
Friday, July 30, 3 pm
For grades 6 to 12: Join Miss Stephanie on Zoom. Pick up a kit from Paoli Library to make your own Watermelon Lip Scrub. Kit are available starting Tuesday, July 27th. Register below!
Virtual Teen Game Night
Wednesday, August 4, 7 pm
For rising 6th to 12th graders Only: Join Miss Stephanie for a little Zoom hangout with a fun virtual game night. The game will change every week! No registration required. Just join in!
Contact Stephanie Bragg at sbragg@ccls.org with questions.
Recurring Programs
Instagram LIVE Storytime
Mondays, 10:30 am with Miss Angie
Visit Instagram @TPLChildren for fun storytimes with your favorite librarians! Hear stories & sing songs live with Miss Angie & Miss Stephanie or watch it for 24 hours via IGTV.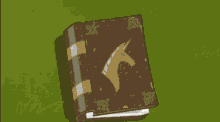 Family Storytimes via Zoom
Tuesdays, 11 am with Miss Angie (Register for May sessions)
Wednesdays, 10:30 am with Miss Stephanie
Zoom on over to hang out with your favorite librarians for songs, stories, shakers & fun!
Participants are welcome to turn cameras on so that your little one can see the other attendees & themselves!
Journaling Together for Teens
Mondays – Thursdays, 4:30 – 5:30 pm
Our journaling group is now accepting new members. Each day we spend time journaling, reading out loud (your work, something literary or something for school) & enjoying casual conversation.
If you are looking for a friendly group that is low commitment (attend when you're free), write to Laure at LDOAN@CCLS.ORG for an invite to the group.
Weekly Writer's Group
Thursdays, 12:30 – 2:30 pm
The Paoli Writer's Group is back . . . virtually. Join anytime between 12:30 & 2:30 each Thursday for discussion, writing prompts, critique & more.
Contact Beverly Michaels at bmichaels@ccls.org with questions.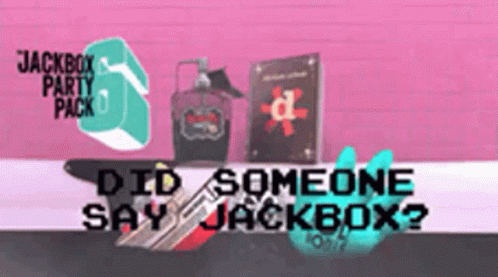 Teen Game Night with Nick
Most Fridays, 8 pm
Nick runs a fun Jackbox game night for teens! No experience necessary.
To join the group, email Laurie at LDOAN@CCLS.ORG
Roundtable Discussions: Current Events for Teens
Most Fridays, 9 pm
We invite teens to meet weekly for discussions on topics we choose as a group.
To join the group, email Laurie at LDOAN@CCLS.ORG
Zen Meditation
Saturdays, 9:45 am with Ying
Zoom Virtual Meeting
Join Ying for this practitioner-led class for those interested in exploring Zen practice.
Are you joining from a smart phone or tablet? The meeting ID is 849 9559 1827 & the pass code is 857104.
Questions should be directed to Ying at yingcns@gmail.com.
Join on Zoom
Virtual Trivia Nights
Most Saturdays, 7 pm
via Zoom Webinar
Quizmaster Kate wants to know if you have what it takes to be the champ?! Questions will be streamed through a free live webinar & players will answer using Kahoot on their smartphones. Questions are designed for adults, but families are more than welcome to play.
Please note: a smart phone is recommended to play trivia with Kahoot.
Watch Previous Programs
Our YouTube channel is your gateway to many great programs for all ages! Make sure you're checking out our YouTube page regularly to watch the programs you may have missed.