AdLib Recurring & Upcoming Programs
This post will be updated weekly to reflect upcoming & recurring programs that would normally be found in our emailed newsletter AdLib.
Next Week's Special Programs
Take Home Kit: Shaving Cream Art
Pickups starting Thursday, March 4
Recommended for ages 3 +
Use the materials to create unique pieces art with just a few materials! Pick up starts today at Paoli Library and are available while supplies last.
Contact Stephanie Bragg at sbragg@ccls.org with any questions.
Fairy Tales & Musical "Guess Who"
Friday, March 5, 10:30 am
For ages 4 – 7
Join us for a fun & interactive musical class. We will enjoy classical music, a game & a craft where you will create your own fairy tale character!
We will provide the supplies for the craft. You will receive an email with instructions on picking up your craft kit at Tredyffrin Public Library.
Space is limited, so please be sure you're able to attend before registering.
Trivia for Kids
Friday, March 5, 4:30 pm
Zoom Virtual Meeting
For children ages 7-12
We will enjoy 30 trivia questions on zoom. We will use Kahoot! to record our answers. To do this, we recommend a second device.  If you do not have a second device you can participate without recording your answers online.
Contact Angie Andre at aandre@ccls.org with any questions.
Wednesday, March 10, 7 pm
Plastic Milk: 15 Minute Fun
Friday, March 12, 4:30 – 4:45 pm
Recommended for 4 and up (with minimal adult assistance) – Let's do a little kitchen science and turn some milk into plastic. Supplies needed: whole or 2% milk, white vinegar, mesh strainer, cup, access to microwave, cookie cutter (optional).
Young Illustrators
Friday, March 12, 4:30 pm
Registration opens at 4:30 on Friday, February 26
Adult Craft Night
Saturday, March 13, 5 – 7 pm
Join other crafters 18 & older to create a tassel page marker over Zoom
Supplies will be provided by Tredyffrin Public Library as a 'Take It & Make It' kit. Upon registration, instructions regarding pickup & Zoom invitation will be sent via email.
Hand Sewing for Kids
Monday, March 15 at 4:30 pm
Zoom Virtual Meeting
Children ages 7-12 join us for a hand sewing program.
If you would like a free kit for this class please make sure to hit YES for the questions about picking up a kit. You will receive an email when your kit is ready. Emails will start being sent 2/24. Please wait until you receive your email before you come to pick uo a kit, Each kit will have a name on it. Please only take your kit. The kits will be located in a bin outside Tredyffrin Public LIbrary near the cirbside pickup shelf during regular curbside service days and times.
Current Curbside Pick-up Hours at TPL
Monday, Tuesday, Wednesday & Thursday 10 am – 7 pm
Friday 10 am – 2 pm
Saturday 10 am – 2 pm
CLOSED Sundays
Registration ends 2 hours before the program begins. After registration ends you will receive an email with the Zoom link.
Contact Angie Andre at aandre@ccls.org with any questions.
Open Minds Book Group
Tuesday, March 16 at 2 pm
Zoom Virtual Meeting
The Water Dancer
by Ta-Nehisi Coates
Physical Book
 Large Type Physical Book
 Audiobook on CD
 eBook
 Digital Audiobook
Contact Gretchen Chamberlin at gchamberlin@ccls.org with any questions.
See upcoming Open Minds titles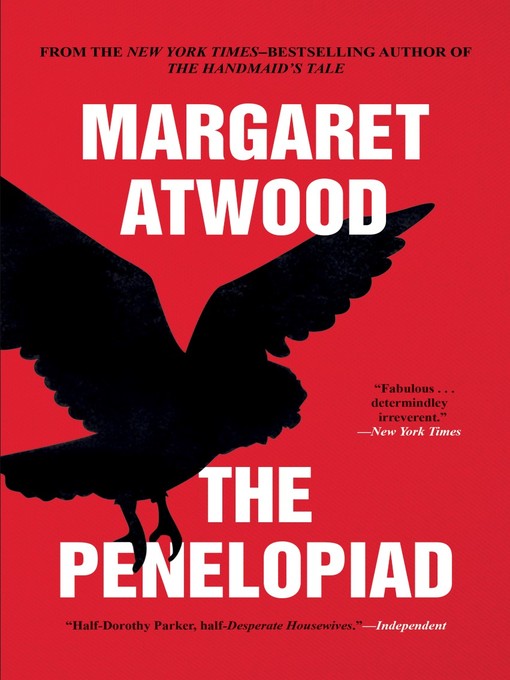 Open Minds Book Group
Tuesday, March 16 at 7 pm
Zoom Virtual Meeting
The Penelopiad
by Margaret Atwood
Physical Book
Audiobook on CD
eBook
Contact Kate Shaw at kshaw@ccls.org with any questions.
See upcoming Read It & Steep titles
Plant Club
9 Wednesdays, starting March 17 at 4:30 pm; Registration starts Wednesday, March 3
Zoom Virtual Meeting
Ages 8-12 (FIRM).
A 9-week workshop about growing plants from seeds (specifically, radishes and wildflowers). We'll supply the materials; you supply the curiosity and care! No gardening experience necessary, but registrants must be able to commit to meeting once a week for the 9 weeks it will take to go from planting seeds indoors in March to transferring our plants to outdoor containers in May. Details provided upon registration
Contact Michele Bolay at mbolay@ccls.org with any questions.
Understanding the Cloud Webinar
Wednesday, March 17 at 7 pm
Zoom Webinar
Join Adult Programming and Community Outreach Librarian, Zoey, as she covers the basics of "The Cloud," what "The Cloud" is, how to use it, and how to effectively get the most out of using "The Cloud."
Contact Zoey Mills at zmills@ccls.org with any questions.
Recurring Programs
Instagram LIVE Storytimes
Mondays, 10:30 am with Miss Angie
Wednesdays, 10:30 am with Miss Stephanie
Visit Instagram @TPLChildren & @PaoliLibrary for fun storytimes with your favorite librarians! Hear stories & sing songs live with Miss Angie & Miss Stephanie or watch it for 24 hours via IGTV.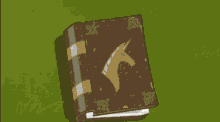 Family Storytimes via Zoom
Tuesdays, 11 am with Miss Angie (Register for January sessions)
Thursdays, 11 am with Miss Stephanie (Register weekly via the calendar)
Zoom on over to hang out with your favorite librarians for songs, stories, shakers & fun!
Participants are welcome to turn cameras on so that your little one can see the other attendees & themselves!
Journaling Together for Teens
Mondays – Thursdays, 4:30 – 5:30 pm
Our journaling group is now accepting new members. Each day we spend time journaling, reading out loud (your work, something literary or something for school) & enjoying casual conversation.
If you are looking for a friendly group that is low commitment (attend when you're free), write to Laure at LDOAN@CCLS.ORG for an invite to the group.
One-on-One Tech Help Sessions
Schedule for virtual tech help sessions:
Tuesdays @ 10:00 am
Thursday @ 10:00 am
Saturdays @ 4:00 pm
First Two Chapter Tuesdays
Tuesdays, 1:30 pm with Miss Stephanie
Hear an excerpt from a chapter book that you can borrow via our digital collection. Miss Stephanie reads to you via Facebook LIVE @PaoliLibrary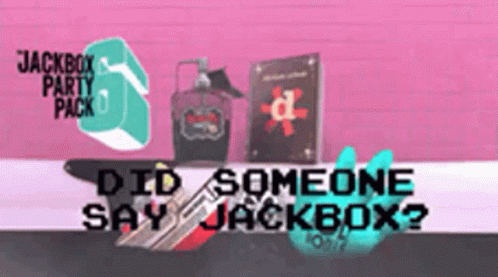 Teen Game Night with Nick
Most Fridays, 8 pm
Nick runs a fun Jackbox game night for teens! No experience necessary.
To join the group, email Laurie at LDOAN@CCLS.ORG
Roundtable Discussions: Current Events for Teens
Most Fridays, 9 pm
Teens are invited to meet weekly for discussions on topics we choose.
To join the group, email Laurie at LDOAN@CCLS.ORG
Zen Meditation
Saturdays, 9:45 am with Ying
Zoom Virtual Meeting
Join Ying for this practitioner-led class for those interested in exploring Zen practice.
Are you joining from a smart phone or tablet? The meeting ID is 826 7354 5625 & the pass code is 881074.
Join on Zoom
Most Saturdays, 7 pm
via Zoom Webinar
Quiz Master Zoey wants to know if you have what it takes to be the champ?! Questions will be streamed through a free live webinar & players will answer using Kahoot on their smartphones. Questions are designed for adults, but families are more than welcome to play.
Please note: a smart phone is recommended to play trivia with Kahoot.
Daily & At Your Own Speed
Family Trivia
Looking for a quick game to play with the whole family? Want to challenge your friends virtually? Each Sunday at 1 pm we post a new Kahoot! quiz with a differnt theme. You can find the link & PIN on our Facebook page (@TPLChildren) & the game is playable for a whole week.
Once it's over, we post the winners! If you have a request for a new Kahoot! theme, please email Miss Michele & she'll alert you when your suggested Kahoot! trivia is ready.
Watch Previous Programs
Our YouTube channel is your gateway to many great programs for all ages! Make sure you're checking out our YouTube page regularly to watch the programs you may have missed.